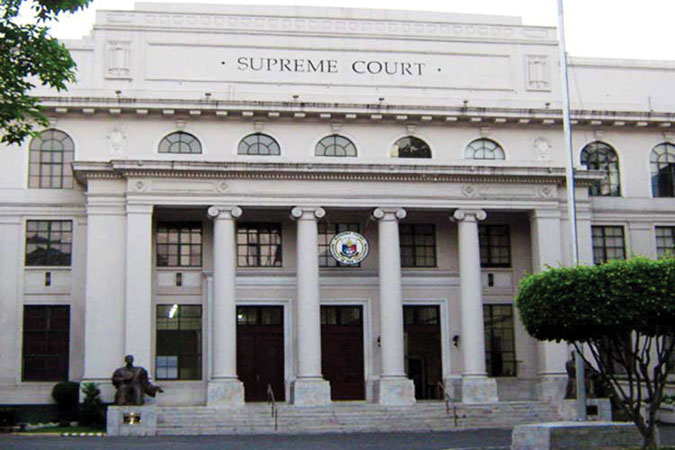 THE official document on the dismissal of the electoral protest of defeated vice presidential candidate Ferdinand "Bongbong" R. Marcos, Jr. will be released after the Supreme Court justices have submitted their formal explanations on their vote, the country's top magistrate said on Friday.
"Those who voted with the result should explain their vote because that (is) the rules," Chief Justice Diosdado M. Peralta said in an interview.
The 15-member high court, sitting as the Presidential Electoral Tribunal, dismissed the lawsuit unanimously for lack of merit.
The decision was announced Tuesday.
"Out of the 15 members of the tribunal who were present in today's meeting, seven members fully concurred in the dismissal, while eight concurred in the result," court spokesman Brian Keith F. Hosaka said in an e-mailed statement.
Advertisement
The explanation in writing of the eight justices who concurred in the result is required before the court releases the formal document on its decision on the protest.
It usually takes more than a week before the judges submit their formal explanations on their vote, Mr. Peralta explained.
Mr. Marcos, son of the late dictator Ferdinand E. Marcos, filed the protest in June 2016 after narrowly losing to Vice-President Maria Leonor G. Robredo in that year's May elections.
He claimed widespread fraud.
Mr. Peralta said Mr. Marcos has the legal option to file a motion for reconsideration. — Bianca Angelica D. Anago
Advertisement