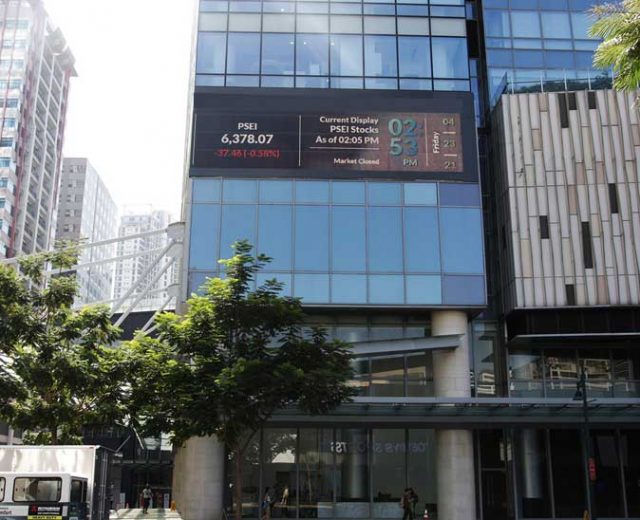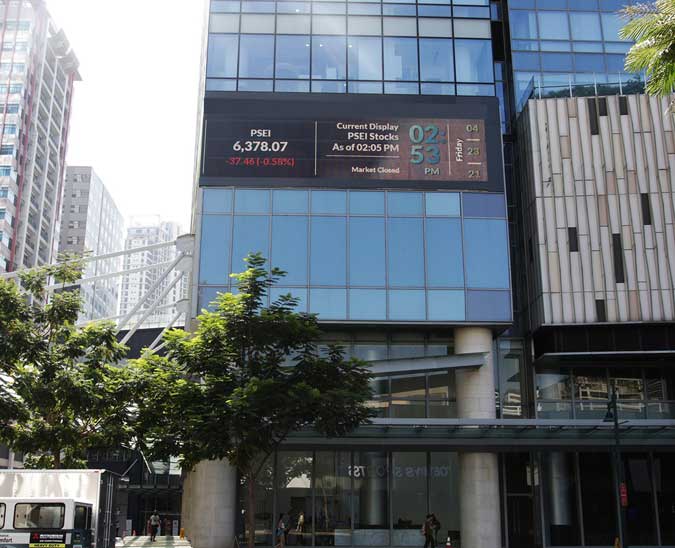 PHILIPPINE SHARES continued to decline on Friday as concerns on new coronavirus disease 2019 (COVID-19) variants clouded sentiment.
The Philippine Stock Exchange index (PSEi) shed 90.07 points or 1.3% to close at 6,834.92 on Friday, while the all shares index went down by 40.12 points or 0.93% to 4,234.54.
"The market closed lower as investors remain cautious over the new coronavirus strains…," Darren Blaine T. Pangan, trader at Timson Securities, Inc., said in a Viber message.
"Philippine shares continued to fall as fresh COVID-19 cases are being logged in some countries. Indeed, the sentiment spill over to the equity market this morning, extending some of the [Asia-Pacific] bourses' downtrend," Regina Capital Development Corp. Head of Sales Luis A. Limlingan said in a separate Viber message.
The Department of Health (DoH) on Monday said 256 more people had been infected with more contagious variants of the coronavirus, though most of them have either died or recovered.
Two more Filipinos have been infected with the Delta variant of the coronavirus that has triggered a fresh surge in cases in India, bringing the total to 19, the DoH said.
The agency said 132 more people have been infected with the Alpha variant of the coronavirus, which was first detected in the United Kingdom, bringing the total to 1,217. Of these, 125 were local cases, one was a returning migrant Filipino, and six were still being verified.
Fifteen of the patients have died and 117 have recovered, it added.
The agency also reported 119 new cases of the Beta coronavirus variant that was first detected in South Africa, bringing the total to 1,386. Three patients were being treated, 104 have recovered and 12 died, it said.
Three more people have been infected with the Theta coronavirus variant that was first detected in the Philippines, the DoH said.
All sectoral indices closed in the red on Friday. Holding firms dropped by 107.04 points or 1.54% to 6,840.68; mining and oil shaved off 140.33 points or 1.42% to 9,696.16; services went down by 20.34 points or 1.25% to 1,595.13; property lost 41 points or 1.22% to end at 3,294.23; financials declined by 17.57 points or 1.17% to 1,477.78; and industrials shed 42.59 points or 0.44% to 9,592.99.
Value turnover surged to P8.42 billion with 1.77 billion shares switching hands on Friday from the P5.04 billion with 1.36 billion issues on Thursday.
Decliners outnumbered advancers, 153 versus 59, while 43 names closed unchanged.
Net foreign selling increased to P1.13 billion on Friday from P838.94 million on Thursday.
"The market's support may be pegged at 6,800, while 7,080 remains the nearest resistance area," Timson Securities' Mr. Pangan said. — K.C.G. Valmonte